The Prophecy
´Die Bevölkerung der siegreichen Länder war sich der eigenen Verluste und Leidem schmerzhaft bewußt und bedachte nicht im entferntesten, daß der geschlagene Gegner in gleicher Weise gelitten hatte. Der Krieg war die natürliche und unvermeidliche Folge des nationalistischen Wettkampfes in Europa, und des Fehlens jedwedes föderalistischen Ausgleichs zwischen den einander widerstreitenden Kräften. Wenn souveräne Nationen, zu mächtig bewaffnet, auf einem zu kleinen Gebiet beisammen leben, ist Krieg eine logische Notwendigkeit. Wäre der große Krieg nicht in der Form ausgebrochen, die wir erlebt haben, dann hätte er sich in einer anderen, ähnlichen ergeben; und ebenso unabwendbar wird er sich in zwanzig oder dreißig Jahren erneuern, und das in einem noch weit unheilvolleren Maßstab, wenn keinerlei politische Einigung erfolgt, die ihn verhindert´
´The Outline of History´, H.G. Wells 1920
This site
The intention of this site is to offer a framework into which sources, memoirs, statistics, reports and articles on the period between the end of the so called "Great War" and the beginning of the so called "Cold War".
This is a mighty task, and quite an aspiration for a small website.
To achieve this, we had to put some order into the continual flow of history. For the general framework, we cut down history into time periods and into national views. To cover some topics that do not fit into this template, we offer some special threads like the "Legue of Nations", or "Scientific developments".
Who is behind this website
This site is run by Soren Swigart and Axel Schudak.
Soren Swigart is an avid reader who finds time to operate a small business in Denver, Colorado. He is a veteran of the United States Marines and has a strong interest in politics, military and diplomatic history.
Axel Schudak, born in 1967, is a Computer Scientist from Oldenburg, Germany. His military background is limited to peacetime service (thanks god) with the German submarine navy. His historical interest lies mainly in repeating historical patterns, a subject not inclined to create much trust in the human nature.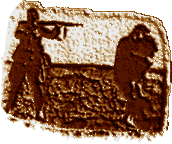 On politicial bias
Every human is entitled to his own opinion. We, however, will not accept the proclamation of certain political attitudes via OUR website or webforum.
The question of the number of victims in Auschwitz or in the Holocaust has, in our opinion, nothing to do with the fact that many regimes, foremost the German Nazi-governemnt, are responsible for the deliberate and totally unjustified killing of civilians - many of them children. We will try to cover this topic, too, in a manner as objective as possible. Facts and sources to the topic of the holocaust, warcrimes and political purges are always welcome.